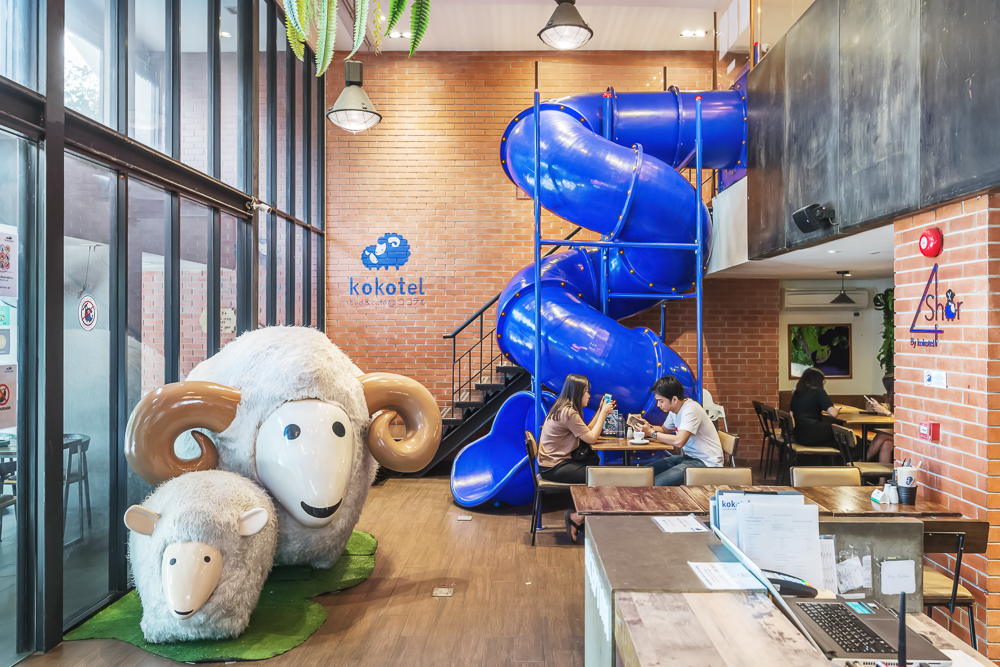 We are friends and family serving friends and family
Designed around the concept of Bed and Cafe, Kokotel offers the ideal place to stay for families and assures them of maximum comfort at affordable prices.

Best deals for direct booking
Kokotel provide you a cozy and fun place for everyone to enjoy the moments. Cafe is open to serve you with varierty of menus including Thai, Japanese and international dishes. A cup of coffee with a egg benedict is the good morning tips to start a perfect day.