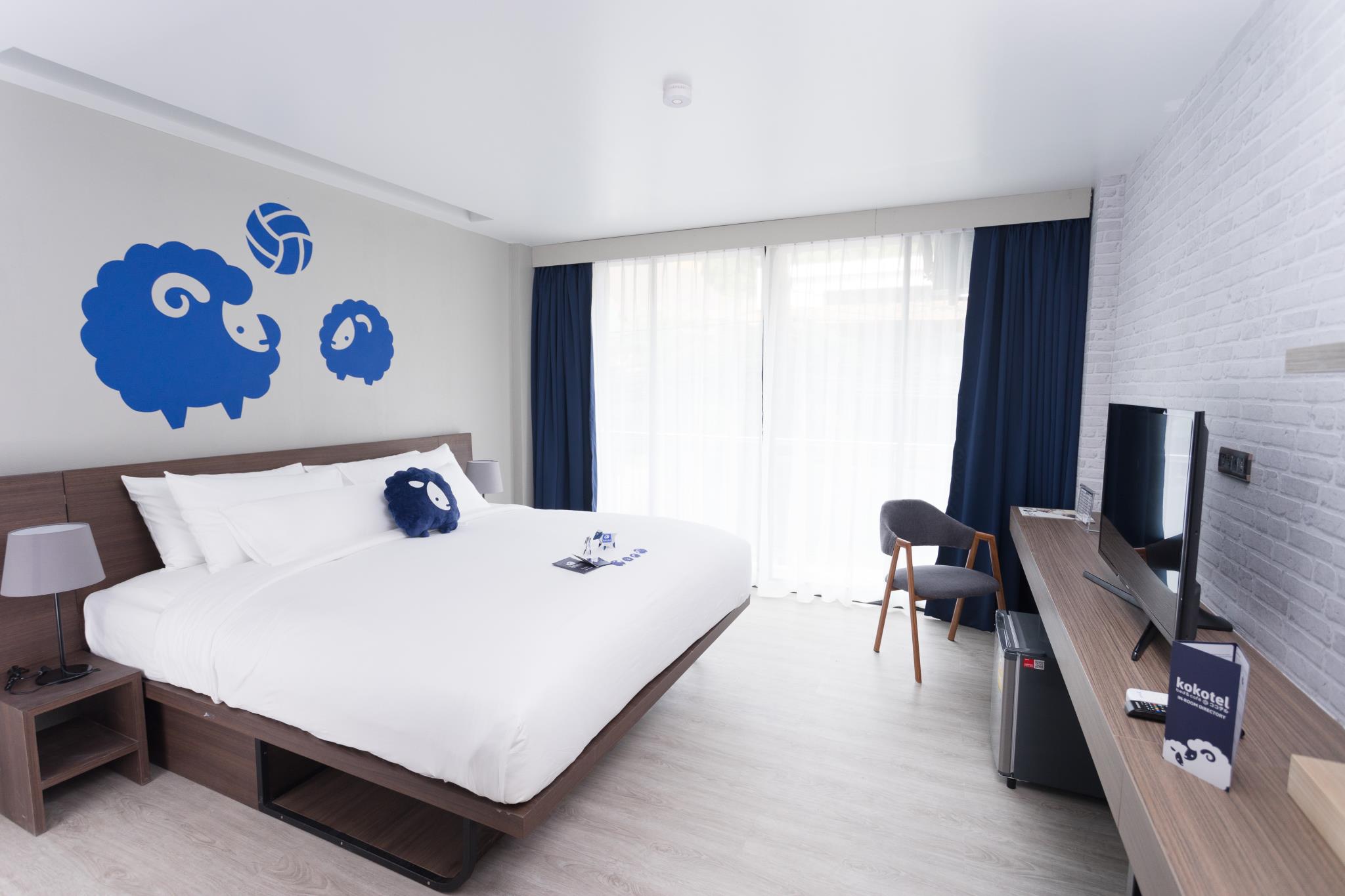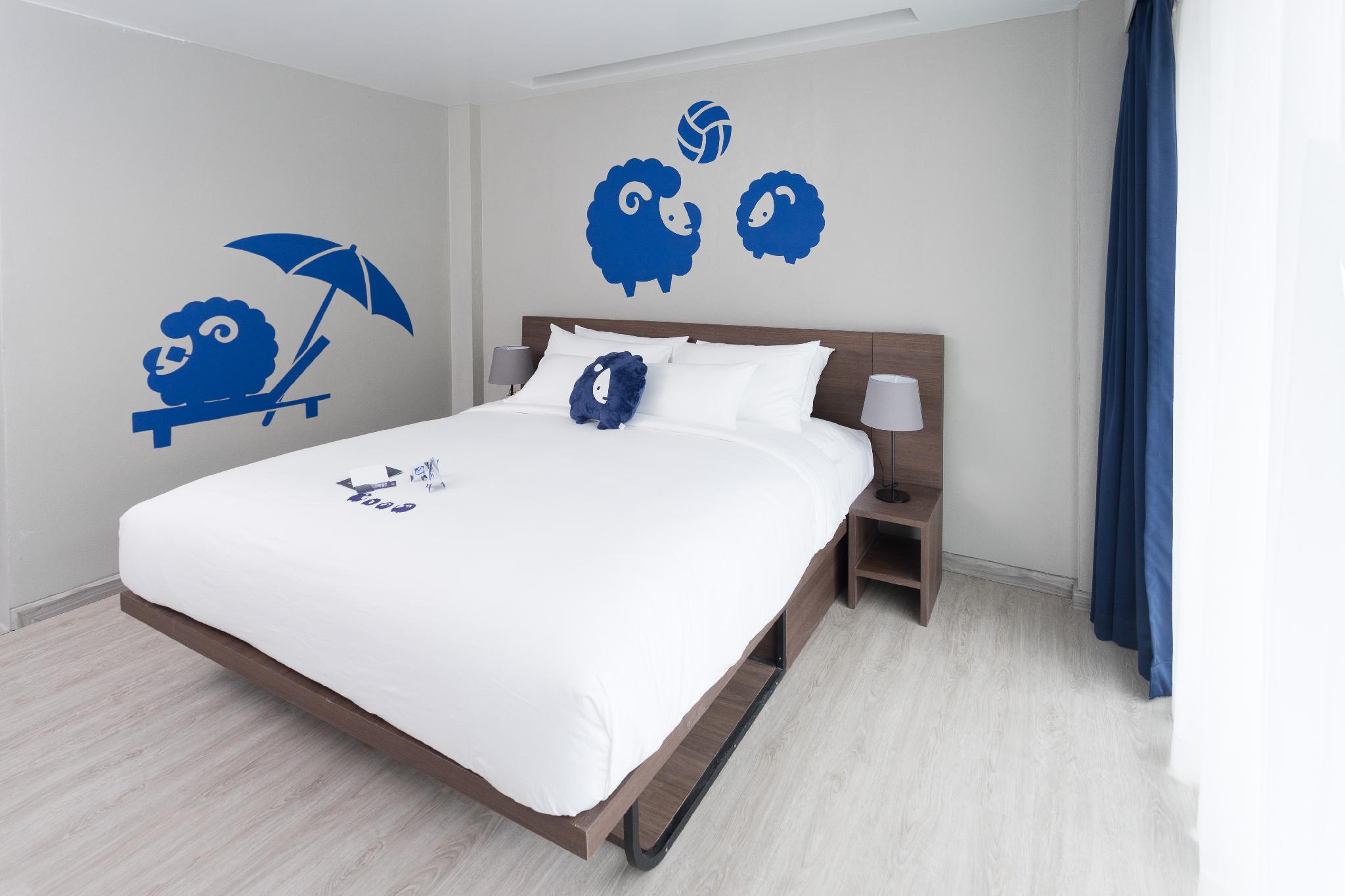 Perfect for couples or two close friends sharing a comfortable king sized bed, additional duvet is available upon request during the time of reservation.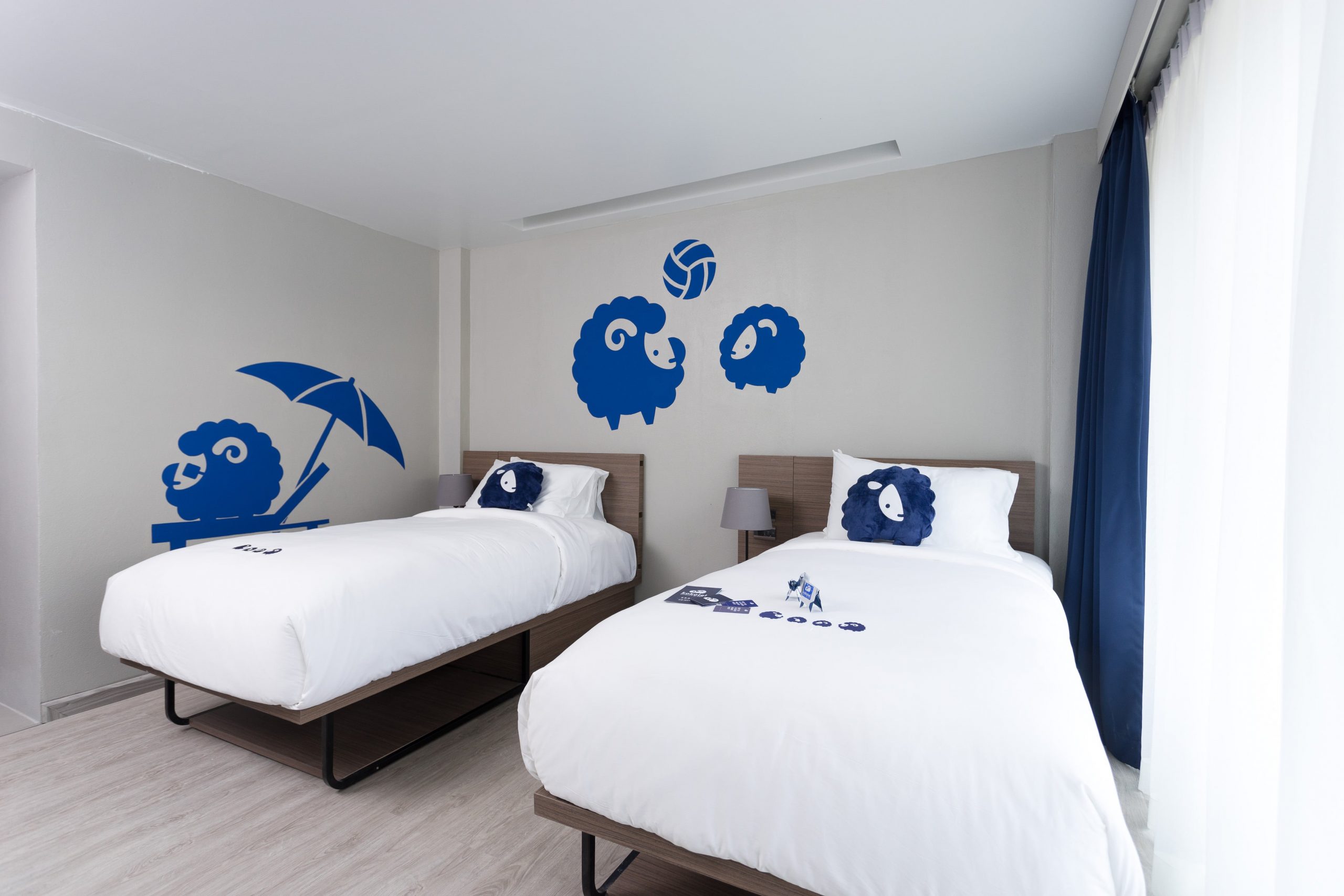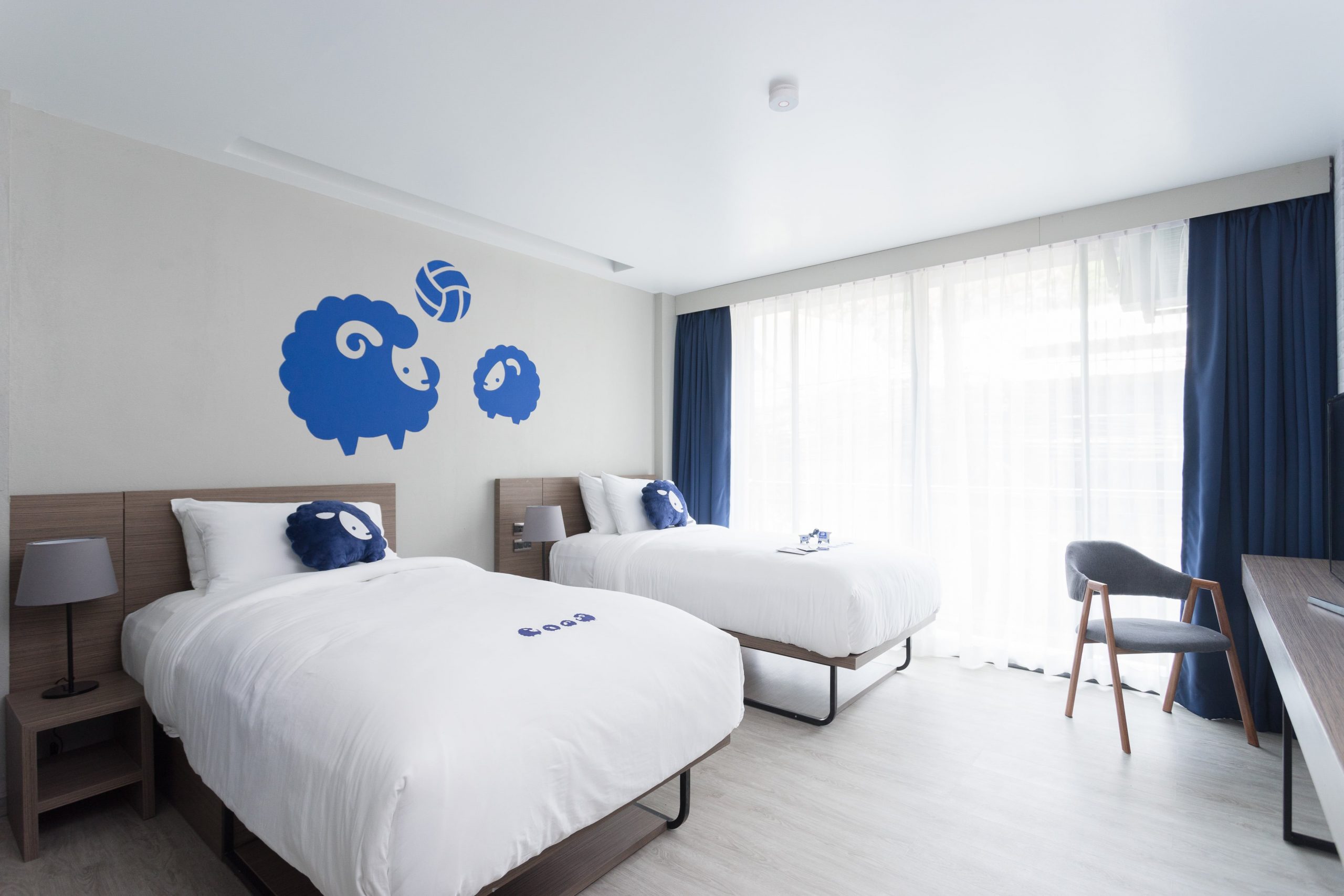 A standard but NOT a dull room for two persons. This room is good for couples with a kid, friends, relatives, traveling companions, and the list goes on.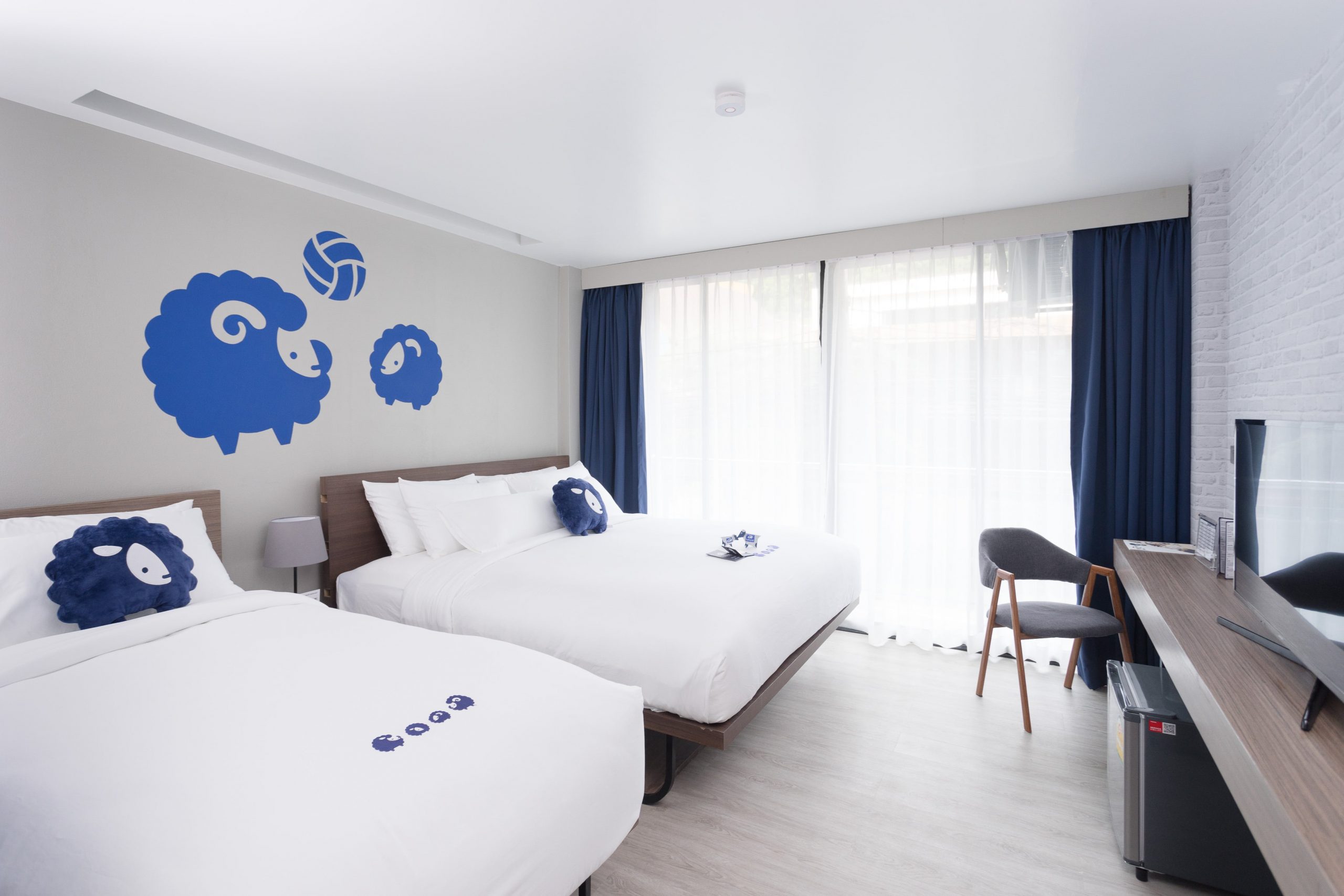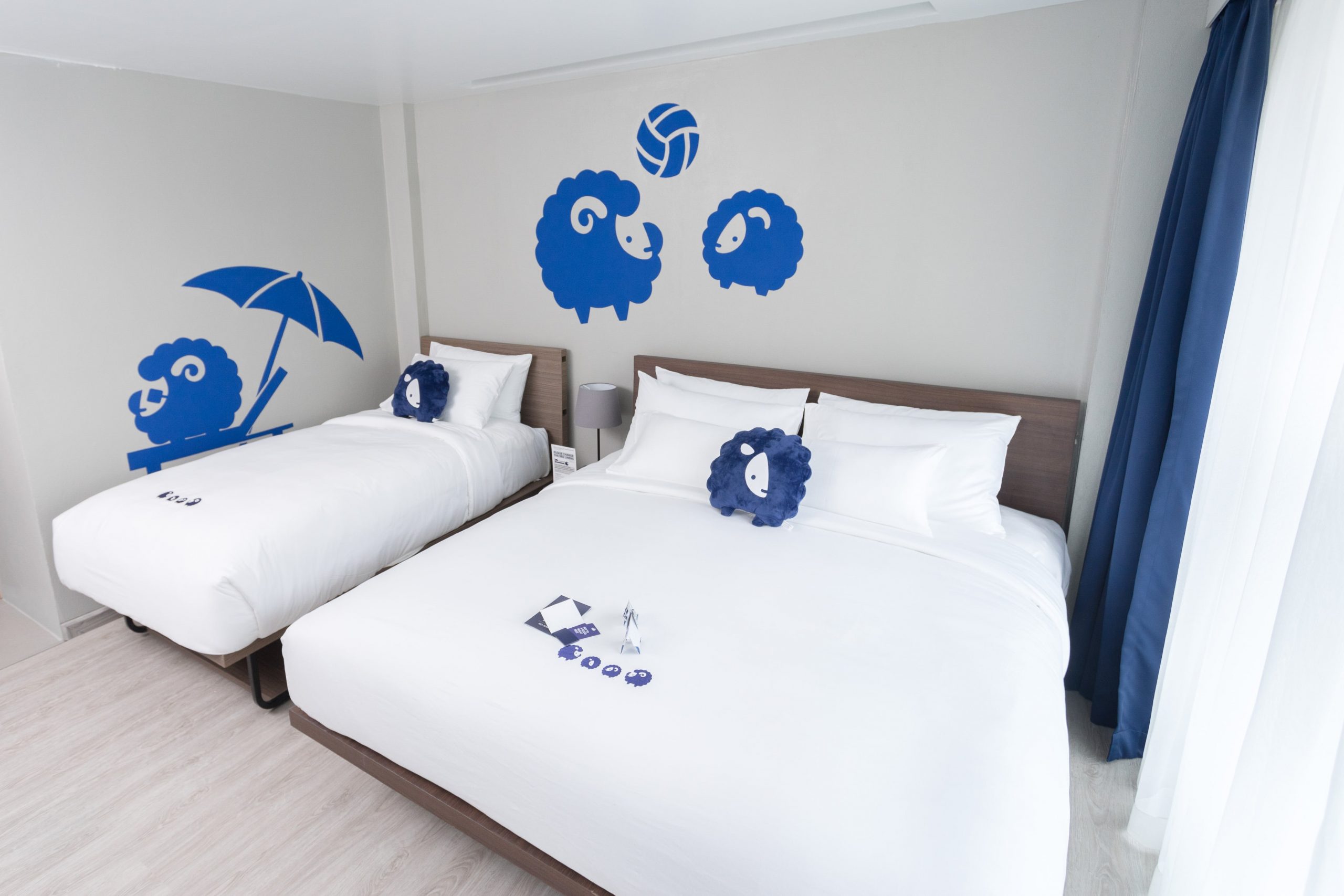 An extra relaxing space besides Koko Couple. Of course good for families and friends to share the memory in the communal space.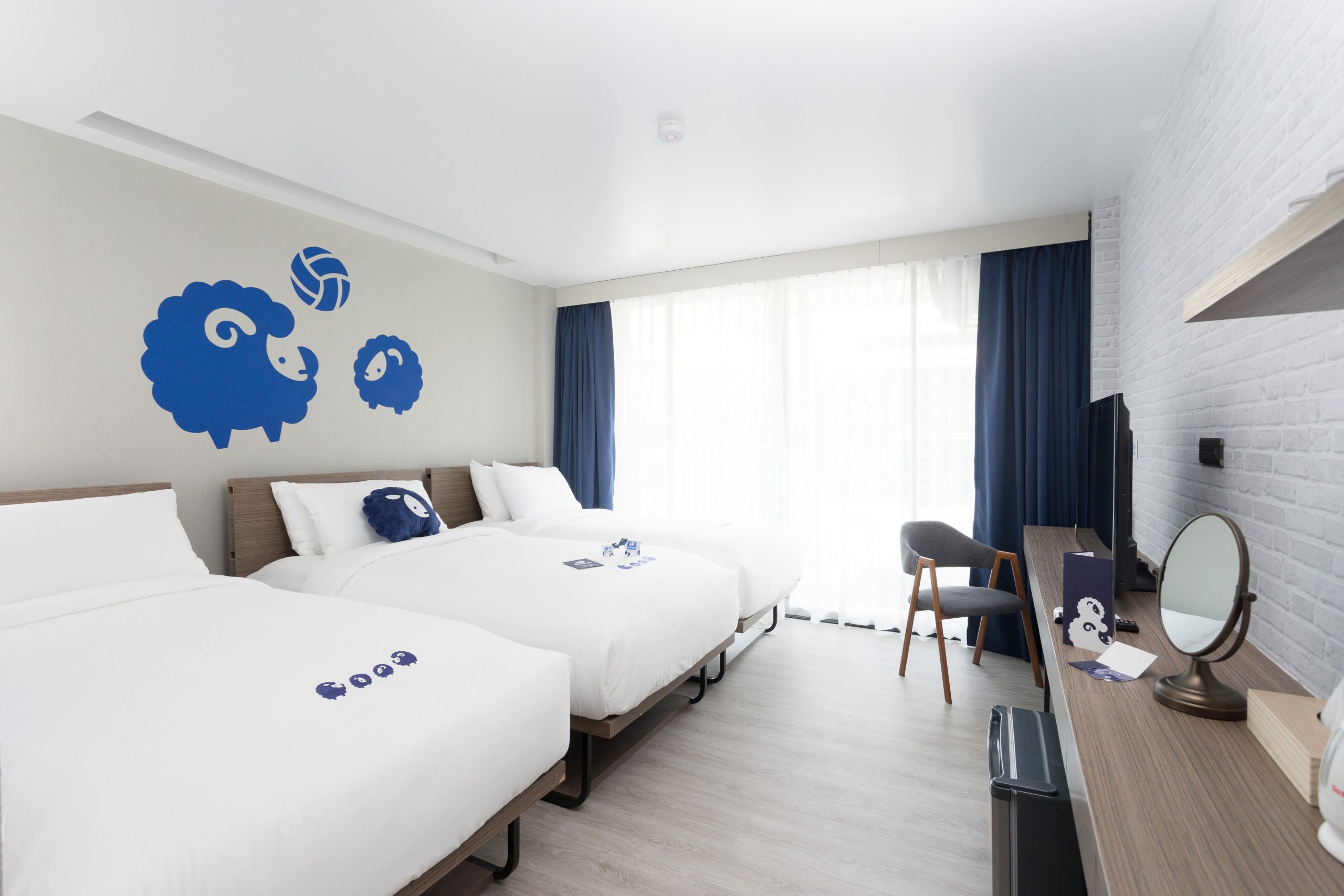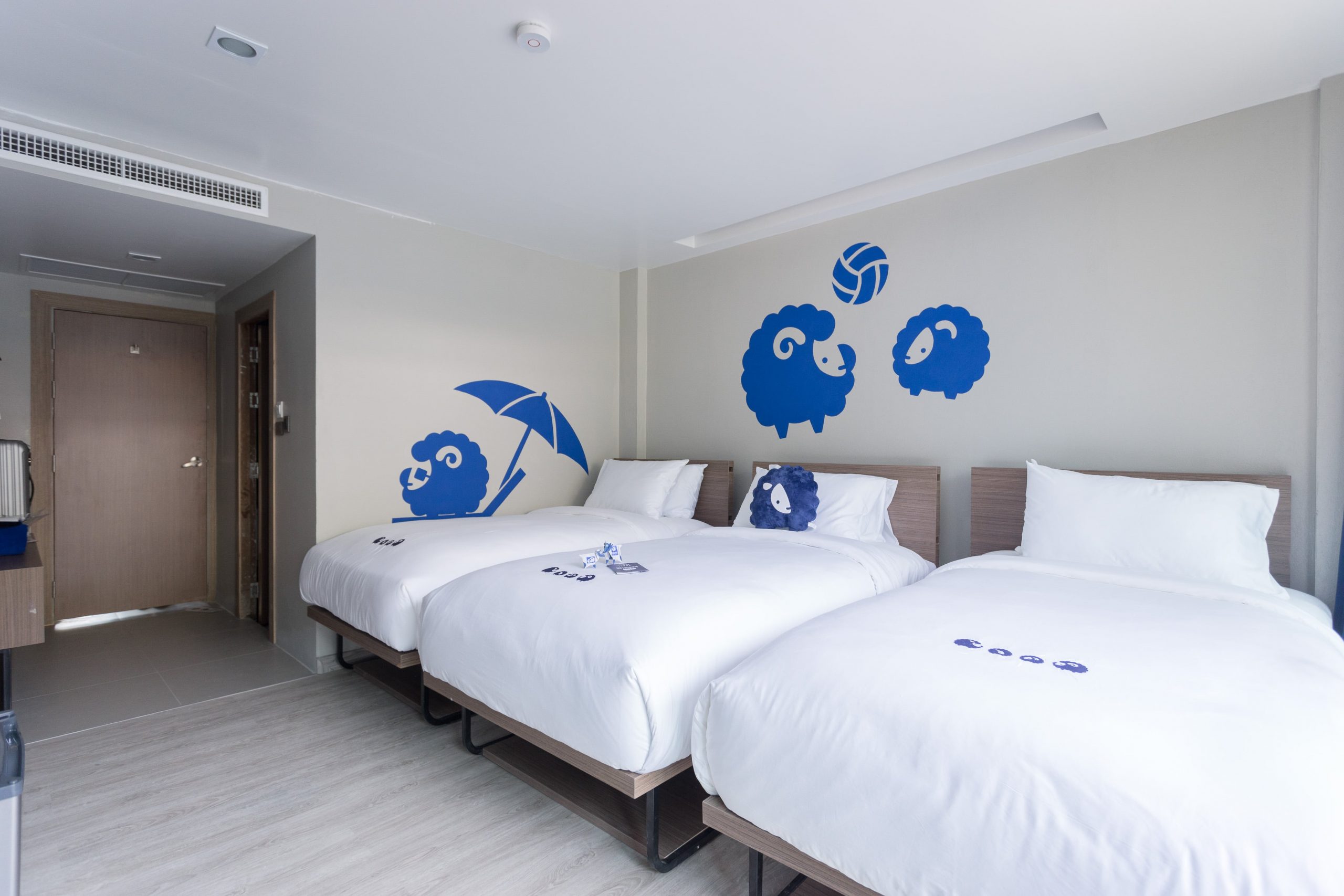 The room best meets everyone's demand. A room can accomodate 3 persons in the same place. By providing personal sleep space for each, keeping your quality sleep.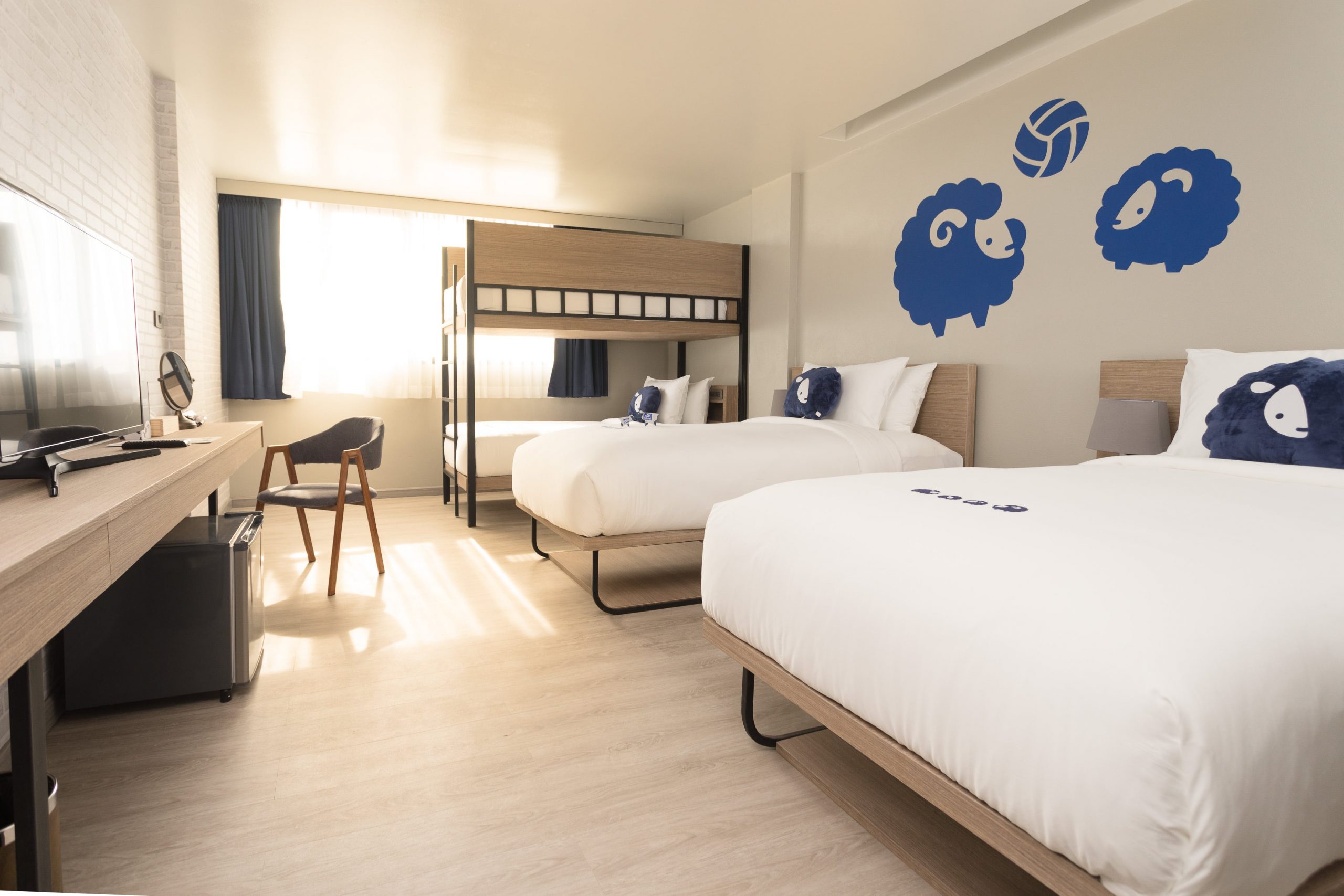 Comfortable size 28 sqm room to fit four persons, Koko Party is perfect for family or a group of friends. This room type has four single beds.
Largest room with 48 sqm. Total 3 beds and 2 bathrooms provide you the comfortable stay.